Balancing the Promise and the Peril of 5G: The State of Play in the United States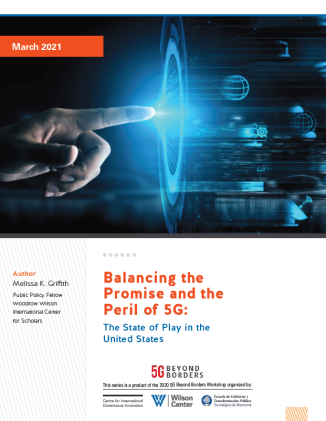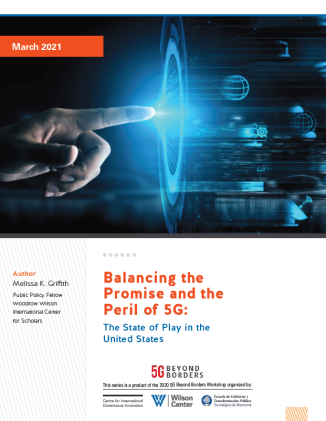 Key Points:
While much of the public discussion is tinged with a sense of immediacy, the full potential, or promise, of 5G will not be realized in the short term. It is important to recognize that the next-generation of telecommunications—its architectures and applications—is still nascent and actively evolving.
5G networks are a necessary but not a sufficient condition for the future many 5G proponents readily promise. That promise depends on an ecosystem of technologies including artificial intelligence, cloud computing, and robotics.
If we wish to see a diverse, innovative, and secure 5G ecosystem, the U.S. needs to widen its policy aperture and give the broader set of concerns the same political weight and voice given to Huawei and ZTE. Developing a more robust and comprehensive assessment of the U.S.'s 5G risk profile, one that is not predominantly focused on China and untrusted vendors, will help to set policy priorities and identify gaps in the current U.S. approach to national security concerns.
Current U.S. lines of effort remain deeply siloed and underdeveloped. At both the national and international level, shared concern needs be replaced by sustained and comprehensive policy. action.
Acknowledgements
This policy brief is a contribution to a roundtable focusing on the future of 5G in North America. The 5G Beyond Borders roundtable, organized by the Wilson Center, Centre for International Governance Innovation (CIGI), and Tecnológico de Monterrey, aimed to discuss how strategic cooperation at the North American level can directly shape the future of 5G and lay the groundwork for expanded North American competitiveness in a range of emerging technologies. One primary goal of the conference was to help lay the foundations for a broader North American Technology Trust.

About the Author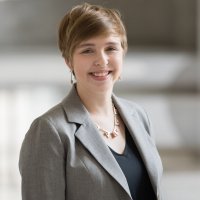 Melissa K. Griffith
Former Director of Emerging Technology and National Security; Senior Program Associate with the Science and Technology Innovation Program (STIP)
Read More
---