Harnessing the Metaverse: States of All Sizes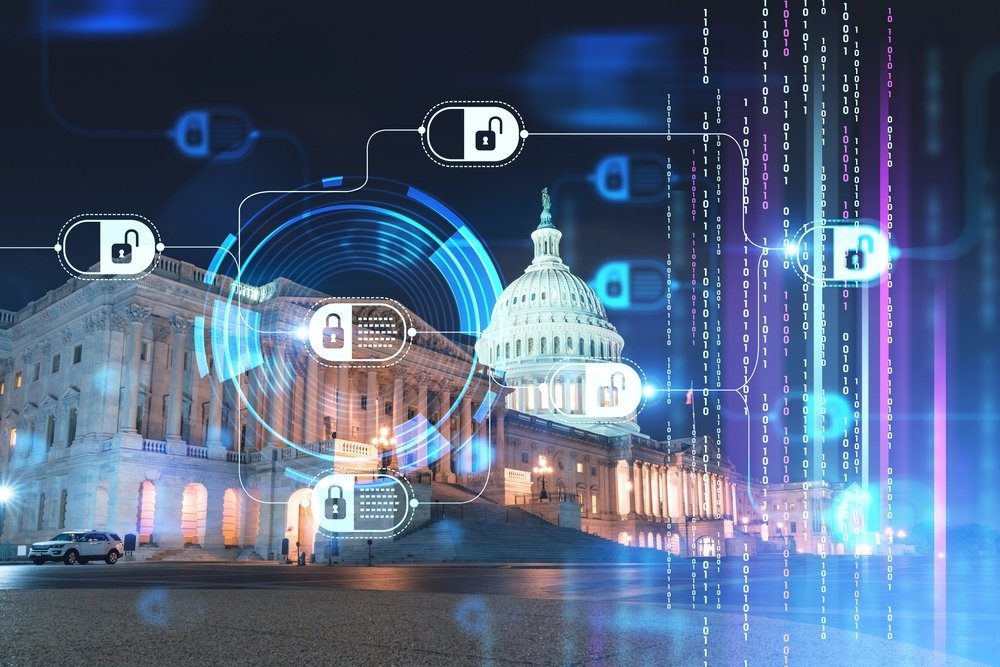 State powers are beginning to make their presence known in the metaverse, as Barbados launches a virtual embassy and China leverages its dedicated blockchain research group to harness data in virtual worlds. Though these two examples are distinct due to the varied size of the nations, the metaverse poses opportunities for state actors to capitalize on access to a captive global audience. With these opportunities comes a variety of concerns around how resources will be controlled from the political economy perspective and how the evolving U.S.-China relationship will be defined in this new realm.
Relative geopolitical power, for the most part, is already locked in for states across the globe due to their combined standing politically, economically, financially, and militarily. The combination of these sectors has traditionally determined where states sit in relation to their counterparts, and how much they can influence world events or the actions of their partners. With the innovation of the metaverse and its capacity to support different methods of social interaction outside of our physical universe, there is opportunity for states to differentiate themselves virtually, developing a larger influence and soft power presence than was previously possible.
We have seen this same progression happen in other web-evolutions, such as social media, where entities have gained massive amounts of influence through no more than developing popular content. In a similar fashion, could increased interactions in virtual environments be the ticket for smaller states to gaining a larger seat on the world stage? How will the leading world powers (China and the U.S.) position themselves for competition and cooperation in the metaverse?
Key Issues: U.S. & China
In December 2021, the Eurasia Group released an article on the Geopolitics of the Metaverse, noting that, "...the widening divide in terms of 'values' between the U.S. and China and other authoritarian countries has already significantly bled over into cyberspace. The decoupling of data flows, applications, and deeper layers of the technology stack has already been happening for some time, and is likely to continue, catching metaverses in its wake."There has been a significant fracturing of global economics and politics over the past 20 years. Naturally, this type of fracturing that occurs over foundational ideas of privacy, security, sovereignty, social values, and finance expands into virtual worlds, which are ultimately controlled by telecommunications corporations.
When it comes to cyberspace, the player that owns the infrastructure gets to decide what rules to place on the ecosystem. In western countries, telecommunications companies are generally owned by private companies; whereas in more authoritarian countries, these entities are state-owned, leading to a direct impression of power on the rules of the road for cyberspace. We have seen how this difference in the nexus of control impacts global companies and access to information time and time again. For the metaverse, this issue will be compounded.
To this point, Schmidt Futures Fellow Zoe Weinberg noted in the New York Times:
"China could effectively control the metaverse's backbone in many corners of the world, thanks to its Digital Silk Road initiative, which finances some countries' telecommunications systems. Taiwan, which dominates the semiconductor industry that supports computing needs, will likely become even more of a linchpin on the global stage….If people own property, earn a living, and maintain communities in the metaverse, then hardware shortages or service outages could jeopardize livelihoods or undermine social stability."
This ownership of physical infrastructure is becoming critical for Internet sovereignty in countries across the world, and has already been noted by Five Eyes members, which have taken steps to limit Chinese participation in the development of 5G networks.
Broader Potentials (and Concerns) of the Metaverse
Key issues that will undoubtedly come to the fore as states explore various virtual worlds and their goals there are: military capabilities, social injustices, property rights, economic aid and development, and cultural exchanges to name a few. To provide examples, we could imagine partner countries rehearsing joint military exercises in the metaverse before conducting them in the physical world. We could also imagine the potential for governments to leverage virtual worlds as places to connect with foreign nationals that may have no idea about the challenges and opportunities that this new place presents. This could range from developing more global awareness about issues of social injustice, to driving economic growth and development, to supporting the tourism industry.
Returning to an earlier point, we can also see how smaller states like Haiti could increase their presence on a global stage through direct influence campaigns following historical, catastrophic natural events.
State Leaders in the Metaverse
Who will be aligned with the U.S. in the metaverse? Who will be a competitor or an adversary? How does the U.S. remain its global influence in this new world? These are several of the key questions that U.S. leaders need to address in the years ahead. We will likely see a whole new age of economic and foreign policy statecraft beginning to emerge in the metaverse. After exploring some of the possibilities in the metaverse above, it is useful to think about how global leaders like the U.S. and China will harness these capabilities to drive forward their foreign policy goals and manage rising powers that position themselves well in virtual worlds.
Naturally, this leadership conversation centers around recent moves by China and the U.S. to develop their own blockchain infrastructure, central bank digital currencies (CBDCs), non-fungible tokens (NFTs), and the creation of alternative systems in the virtual universe. Over the past several years, according to the Eurasia Group, China has made fantastic strides in "...pursuing a two-pronged strategy: aggressively rolling out its own central bank digital currency and backing the launch of the Blockchain Services Network (BSN), which is intended to be a low-cost platform for establishing blockchain apps and helping Chinese companies become leaders in this space."
As for NFTs, a recent article in the Wall Street Journal highlighted that the Chinese government has quickly seen their immutable potential and "stepped up efforts to scrub content from social media during the pandemic." This signals a wider rift growing between state powers, as western countries attempt to embrace the technology and authoritarian powers repress it.
To provide an alternative playbook for like-minded countries to follow in the metaverse, the U.S. must ensure that it is taking measures to verify rights of privacy, security, and open competition in direct contrast to China's strategies in the space. Though there are certainly negative ways that the metaverse could be harnessed and used against citizens around the world, Weinberg also noted that "it also has the potential to change global affairs for the better. International diplomacy may just as easily be conducted in virtual embassies. Smaller, less powerful nations may find themselves on a more level playing field, better able to stay in the mix in global affairs or perhaps, to forge unlikely alliances."
---
Statements and views expressed in this commentary are solely those of the author and do not imply attribution or endorsement by Amazon Web Services or the Wilson Center.
About the Author
---
Science and Technology Innovation Program
The Science and Technology Innovation Program (STIP) serves as the bridge between technologists, policymakers, industry, and global stakeholders. Read more